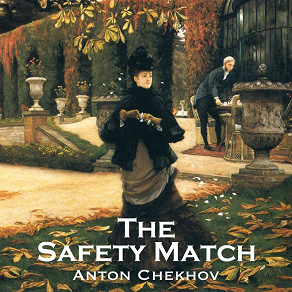 Isbn:
978-91-7605-618-9
Publisher:
Anncona Media
Category:
Short stories
E-single
In english
Accessible since:
December 2015
Narrator:
Gesine
Length: 46 minutes
---
The Safety Match
The Safety Match is a short story by Anton Chekhov first published in English in 1922 as part of the collection The Cook's Wedding and Other Stories.
The Safety Match is a true locked room mystery with a surprise ending. A retired police officer is missing from his room and believed to have been murdered, but the body cannot be found. It appears the killer entered the room through a window and that the dead man was taken from the room through the same window. 
Suspects are his sister, his mistress, his butler, and his manager who reported the murder. As usual Chekhov will sursprise us with an unexpected ending.
Total Running Time (TRT): 46 min.
Anton Pavlovich Chekhov (1860-1904) was a Russian physician, dramatist and author who is considered to be among the greatest writers of short stories in history. His career as a dramatist produced four classics and his best short stories are held in high esteem by writers and critics.
Chekhov had at first written stories only for financial gain, but as his artistic ambition grew, he made formal innovations which have influenced the evolution of the modern short story. His originality consists in an early use of the stream-of-consciousness technique, later adopted by James Joyce and other modernists, combined with a disavowal of the moral finality of traditional story structure. He made no apologies for the difficulties this posed to readers, insisting that the role of an artist was to ask questions, not to answer them.
Listen to sample
---