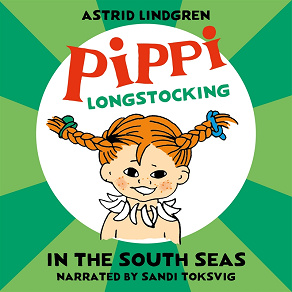 Pippi Longstocking in the South Seas
In this third book about Pippi, the children are searching for a "snirkle" and organise a quiz – Pippi-style! Tommy and Annika get to go with Pippi to Koratuttutt Island in the South Seas and Pippi conquers the villains who want to steal the pearls that the Koratuttutt children play marbles with. Finally, they eat squiggle pills – then they'll never have to grow up.

Award-winning presenter, comedian and writer Sandi Toksvig (Great British Bake Off, QI, The News Quiz) is the narrator of this new audiobook edition.
Listen to sample
---