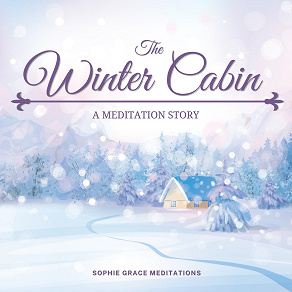 Isbn:
978-91-8907-322-7
Publisher:
Plotline Books
Category:
Medicine & Health
In english
Accessible since:
November 2021
Narrator:
Sophie Påhlsson
Length: 37 minutes
---
The Winter Cabin. A Meditation Story
For The Winter Cabin, the sleep story for adults titled The Cozy Cabin, which was released as an audiobook in 2019, has been adapted for daytime use. The Cozy Cabin is still available for those who would like to use it for falling asleep, but here, those who might prefer a daytime relaxation can use The Winter Cabin instead.
The Winter Cabin starts with a short winding down sequence where you use your breath to help you relax. After this, there is a winter-themed meditative story that you use your imagination to take part in. It begins with a walk through a beautiful winter landscape. You come to a little cabin and enter into a process of surrendering unpleasant emotions to a special fire. Later, you are invited to fully rest and relax until it is time to round off the meditation. In this version, you will have 5 minutes to rest and recover. If you would like to rest for longer, the extended edition will give you 20 minutes.
The Winter Cabin has been narrated by the author. This meditation story is also available in Swedish under the pseudonym Sophie Grace Meditationer. The fire sounds included in this meditation story have also been released as a separate title, "Softly Crackling Embers", and can be found where you find music together with its sister "Relaxing Fire Sounds".
Listen to sample
---