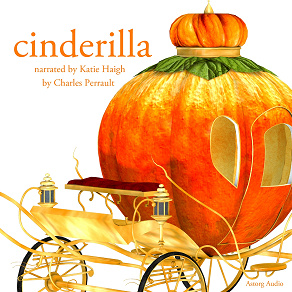 Cinderella, a Fairy Tale
From Disney's animated version from 1950 to the 2021 live-action adaptation starring Camila Cabello, ´Cinderella´ is the beloved fairy tale of a young woman turned princess overnight.

When her father dies, Cinderella becomes the servant of her stepmother and her two stepsisters.

Her dream is to go to the ball given by the prince. With the help of her fairy aunt, she finds herself wonderfully dressed and can attend the ball until midnight.

However, when the second chime of the clock rings out, Cinderella rushes off, leaving behind a slipper and an enamoured prince.

There are many maidens in the kingdom. Will the prince manage to find the foot that fits the slipper?

´Cinderella´ is perfect for fans of ´A Cinderella Story´ starring Hilary Duff and ´The Princess Diaries´ starring Anne Hathaway.

Charles Perrault (1628-1703) was a famous and influential French author and one of the most well-known authors of fairy tales. Perrault is often credited as one of the early adopters of the literary genre, even setting the stage for authors such as the Brothers Grimm a century later.

Other famous fairy tales written by Charles Perrault include ´The Little Red Riding Hood´, ´Bluebeard´, ´Puss in Boots´, and ´The Sleeping Beauty´. Igniting the imagination of children from all over the world, Perrault's tales continue to entertain people today.

Listen to sample
---