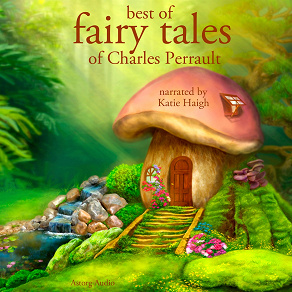 Best Fairy Tales of Charles Perrault
From evil stepsisters and big bad wolves to anthropomorphic cats and murderous noblemen, this collection offers a selection of the best fairy tales by the iconic french author Charles Perrault.

Enter into Perrault's magical world in this wondrous collection which includes the five following tales: ´Little Red Riding Hood´, ´Cinderella´, ´Puss in Boots´, ´Sleeping Beauty´, and ´Bluebeard´.

Relive some of your favourite fairy tales with this timeless collection that will delight fans of H.C. Andersen and the Brothers Grimm.

Charles Perrault (1628-1703) was a famous and influential French author and one of the most well-known authors of fairy tales. Perrault is often credited as one of the early adopters of the literary genre, even setting the stage for authors such as the Brothers Grimm a century later.

Famous fairy tales written by Charles Perrault include ´Cinderella´, ´The Little Red Riding Hood´, ´Bluebeard´, ´Puss in Boots´, and ´The Sleeping Beauty´. Igniting the imagination of children from all over the world, Perrault's tales continue to entertain people today.
Listen to sample
---