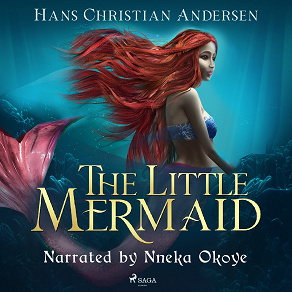 The Little Mermaid
How much are you willing to sacrifice in the name of love?

In the beloved fairy tale ´The Little Mermaid´, Hans Christian Andersen beautifully depicts a mermaid princess' tranquil but tragic life under the sea. Curious about humans, the princess daringly ventures above the surface and finds herself drawn to a human prince.

However, being unable to do anything about her growing love for the prince, she eventually seeks help from a mystical sea witch, who changes her life forever - but at what cost?

A story which uncovers themes such as unrequited love and alienation, ´The Little Mermaid´ is the ideal read for fans of Guillermo del Toro's ´The Shape of Water´.

A live-action remake featuring Halle Bailey is set to release in 2023.

Hans Christian Andersen (1805-1875) was a Danish author, poet, and artist. Celebrated for children's literature, his most cherished fairy tales include 'The Emperor's New Clothes', 'The Little Mermaid', 'The Snow Queen', and 'The Ugly Duckling'.
Listen to sample
---