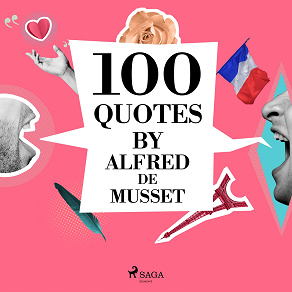 100 Quotes by Alfred de Musset
This wondrous collection contains 100 of Alfred de Musset's most celebrated quotes, including ´How glorious it is – and also how painful – to be an exception.´ and ´Romanticism is the abuse of adjectives´.

This collection is guaranteed to educate, amuse and surprise, and it is perfect for those who need an extra bit of motivation throughout their day.

French writer Alfred de Musset (1810-1857) was a pioneering Romantic poet and novelist, acclaimed for his first collection of poems, 'Contes d'Espagne et d'Italie' (Tales of Spain and Italy), and honored with the Légion d'honneur in 1845.
Listen to sample
---